This is Neat Cleaning
Removing the clutter with elegance and usability
Challenge
The cleaning industry has a multitude of different companies trying to get noticed. Search engines are awash with businesses large and small attempting to stand out from the crowd. If successful, they win the attention of the next person looking for reliable, trustworthy cleaners who can reduce the amount of clutter in their busy lives. End of lease cleaning is a specific area whereby people want a guarantee they will get their full bond back when leaving a property. The challenge for the cleaning company is standing out, and This is Neat wanted a website that was clean, usable, trustworthy and approachable, with an SEO (search engine optimisation) strategy that could compete.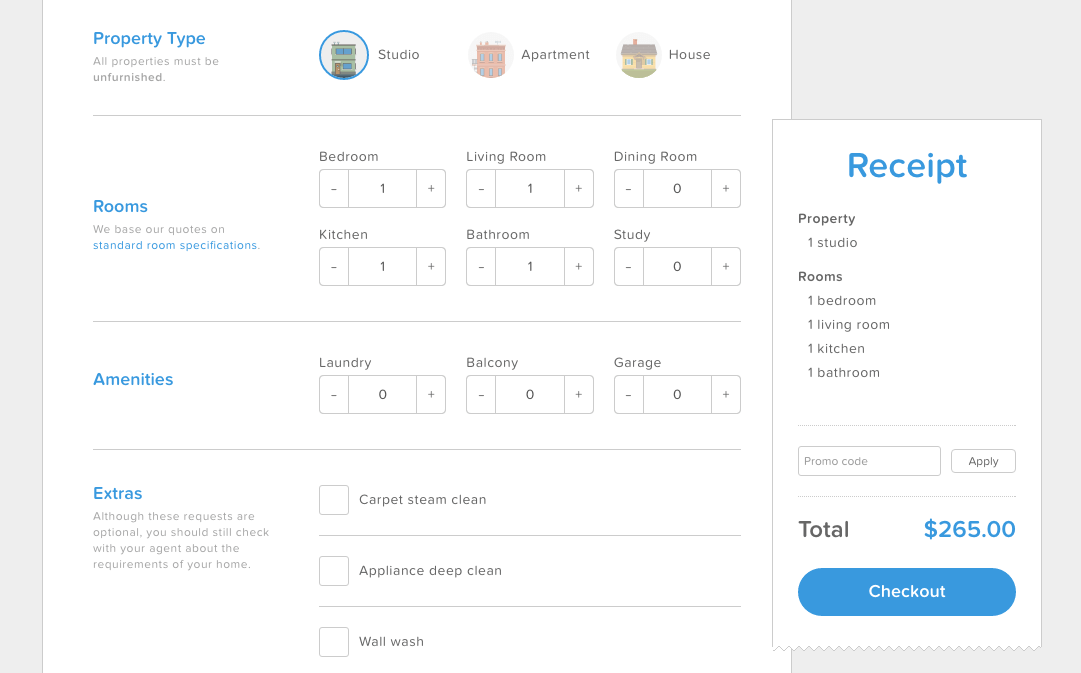 Solution
This is Neat has an approachable and elegant user interface built on Wordpress, enabling people to make bookings on the site. We wanted to instil a sense of trust for the visitor, and create a sense of confidence in making the booking online. Forms typically require a fine balance between user experience and data collection. In this industry though, collecting insufficient information before the appointment can lead to confusion between the client and the cleaning team, so we placed particular attention on the user journey as they enter information.
We used a 'mobile first' approach, so that the performance is optimised for any screen size. This would make booking online easy from phone, tablet or desktop.